July 21st, 2014 by
chris
GMARA is excited to announce that the Outdoor Gear Exchange in Burlington, VT, is now the title sponsor of the Bitter Pill Adventure Race. Anyone who has been in their store and chatted with their staff knows this is an excellent fit for GMARA and OGE.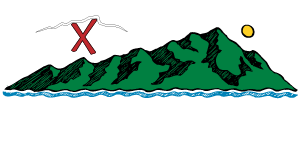 The Outdoor Gear Exchange has been a Burlington institution for almost 20 years, growing from a small consignment shop to the fabulous outdoor equipment store now located on Church street. Knowledgeable staff, an amazing gear selection (new and used), and lots of community involvement. They've been helping GMARA stay awesome for the past few years with prizes, promotion, and swag, and when the opportunity came to take their support to the next level they stepped up. We encourage all of you to download the required gear list for the Bitter Pill, figure out what you're missing, and stop by the store to upgrade your old gear, pick up any missing small stuff (water purification!)- and be sure thank them for their involvement.
You can also like them on facebook or join their newsletter on the bottom of any page on their site.
As part of this sponsorship, you can expect prizes at the Bitter Pill from Salomon, Leki, Julbo, Osprey, Suunto, Sea to Summit and more…