We've been getting a few questions from teams new and old, and thought we'd capture key ones here so all teams are on the same footing.
We will provide boats and paddles – most likely canoes for teams of three and kayaks for teams of two, but it'll depend on what our suppliers can provide. You'll need to bring your own PFD and most likely carry it through the entire race.
You'll have to bring your own bike. A hybrid bike is not a great idea, we really suggest a bike with a front shock and decently knobby tires. The amount of technical terrain varies from year to year, but most years a hybrid bike without a shock wouldn't be very well suited. Expect everything from muddy singletrack, logging roads, stream crossings, XC-ski trails, gravel or paved roads… it's all fair game.
We may have to move your bikes around – we don't communicate that ahead of time as it would give course details away. We are very careful with the bikes when we do have to shuttle them. We have only ever (across many races) had two bikes with any sort of issue, and we made it right. Not a guarantee, but the odds of an incident are quite low.
Regarding the bike terrain, novice bikers fight their way through every year. Less experienced bikers (including some of our course designers) should just plan on pushing/carrying their bike a bit more often. Don't let this hold you back, though! We have tons of new teams every race and they manage to have a great experience.
There are required gear lists on the site for both team and personal gear. However, these won't go over the personal choices and 'extras' such as bug spray, sunblock, food, etc.. Most of that is personal preference so we avoid giving suggestions.
Regarding training, one of the best aspects is that you can largely do whatever you like! The important thing is to do all the disciplines at some point. Hike, bike, and paddle. Wear your pack, as loaded as you expect it to be during the race, when you get out for your rides or hikes. Keep in mind that the trek section(s) typically take 3-5 hours, off-trail, so it's more of an arduous trek and less of a distance run. We suggest you practice eating what you'll eat during the race and wearing the clothes you'll plan on wearing, as often as you can. The more used to everything you are, the less likely you are to be surprised.
The best place to learn nav is through an orienteering club. There are various clubs around; you'll need to do some searching for your area.
If you have more questions, leave a comment here and we'll do our best to answer without giving away course details.
Welcome to the new year, Racers!
A quick reminder: This is the last week for the Frigid early registration discount. Register by Friday to save yourself $20 per teammate.
That also means this is the last week for the poster contest, and we've heard from many of you that color printers just don't exist in your backcountry. Given that, here's a new, fun black and white poster.
Print it, hang it, take a selfie, and share on your favorite social media site. Tag GMARA somehow, let us know where it's posted, and mail shawn@gmara.org to be sure.
You'll be entered into the drawing for the $100 OGE/GearX.com gift card, and you'll be helping GMARA stay strong! Fine print below.
Lastly, we're going to take some time soon to highlight a few of our long-time racers and what they're doing the other 363 days of the year. Racers are into some awesome stuff! If you're curious, watch the blog, like the facebook page, or follow us on twitter. If you've got a great story, get in touch – we always love to hear what you're up to!
---
Details & fine print about the poster contest:
Download and print this 8.5×11 poster: Frigid 2015 Poster
Hang it somewhere potential racers might see it:

The gym where you're training for your next ultra
Your favorite outdoor gear emporium
That coffee shop where the orienteering club meets every week
Your office… if you work with a lot of outdoorsy people
The warming hut near your local nordic ski trails
College student centers
Anywhere you actually believe potential racers might see it

Take a selfie with the poster showing off its new home, and share with us using one or more of these:
When you share it, let us know where it's hanging, and tag us so we know it's there.
Get your posters up (and shared) by the time early registration ends: Jan 10th 2015. One location = one raffle entry.
Mid-January, we'll draw a winner and send them a $100 gift card to Burlington's Outdoor Gear Exchange / GearX.com.
Of course, we need some fine print:
You don't have to race to win the raffle (but you will, right?)
Only the first poster shared from a certain location will count – get out there early!
It's great if you want to share the same photo on multiple internet sites – in fact, we encourage it – but it's still just one entry.
GMARA will be the final decider of what constitutes a valid location. If it's borderline and you know it, feel free to convince us how great it is.
Like all GMARA events, please enter this raffle with a cheerful heart.
GMARA board members, race directors and the like aren't eligible. You know who you are.
Let us know if you have questions!
Registration is now open for both GMARA winter races – the 10th anniversary Frigid Infliction and the 2nd annual Wintry Wander, both coming to Bolton on February 28th. Read on for news, details and early registration perks, including OGE gift cards for teams that sign up soon: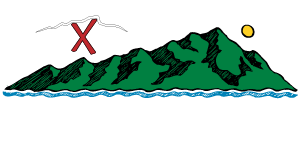 – The Outdoor Gear Exchange will be our title sponsor for the Frigid – we're loving this local relationship. Fabulous prizes, great support, and maybe more on-course bacon if we're lucky. If you want to thank them for their support, they're still raising funds to purchase their building – here's your opportunity to invest a bit and get gearx.com spending money in the future. Your gear needs an upgrade, right?
– With some clever bookkeeping and OGE's help, early registration costs will be the same as Frigid #1, ten years ago. Sign up before January 10th and you'll be paying 2006 rates!
– As an additional perk, sign up before December 10th and you'll get a $30 OGE gift certificate for your team along with the low rates. No restrictions, just a little cash to spend on gear or gifts. If you're quick, we'll do our best to get you the certificate before gearx.com Black Friday sales – which should be epic this year.
– We're changing up the ropes segment this year – you still won't need any experience or training ahead of time, but we're looking forward to surprising all of our regulars with something new. Let the guessing begin!
Now remember, last year the Frigid sold out, and we'll have a team cap again this year. We want to make this a true adventure, so we can't have 300 people doing a conga line through the woods. If you know you're racing on February 28th, don't wait to get signed up!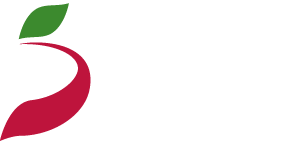 We're also excited that The Wintry Wander is coming back to Bolton for a second time, and thrilled to officially announce MVP Health Care as the new title sponsor. Last year's race had 75 participants from grandparents to newborns in baby carriers, and MVP loves to see families getting outdoors and doing healthy activities.
Whether this is your first adventure or your 50th, the Wintry Wander will be a great day in the woods with great people. We hope everyone who raced last year will join us again and bring friends. Cost will stay the same, $5 per participant unless they're small enough to be pulled or carried. Sign up soon!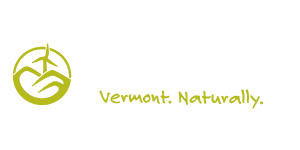 Chris Yager will be directing the Wintry Wander again, Jen Guimaraes and Tim Curtin are co-directing the Frigid Infliction. They've got some fabulous plans coming together, I can't wait to get out in the woods and watch it all happen.
Enjoy the flurries,
Shawn & the GMARA crew
From the new title sponsor to the host location, "community" was the theme of this summer's GMARA race. Lots of Vermont-style cooperation and local support made this race happen, including major assistance from the Outdoor Gear Exchange and a great site for the race provided by Cochran's ski area.
The Mobbs Farm committee let us get in some awesome biking, and helpful homeowners even shared their front yard for the transition from bikes to canoes. It's not a stretch to say we couldn't have done it without their support and yours – our own community of people who rise to the challenge year after year!
GMARA is excited to announce that the Outdoor Gear Exchange in Burlington, VT, is now the title sponsor of the Bitter Pill Adventure Race. Anyone who has been in their store and chatted with their staff knows this is an excellent fit for GMARA and OGE.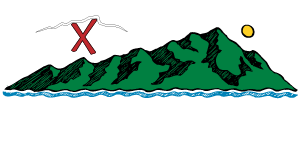 The Outdoor Gear Exchange has been a Burlington institution for almost 20 years, growing from a small consignment shop to the fabulous outdoor equipment store now located on Church street. Knowledgeable staff, an amazing gear selection (new and used), and lots of community involvement. They've been helping GMARA stay awesome for the past few years with prizes, promotion, and swag, and when the opportunity came to take their support to the next level they stepped up. We encourage all of you to download the required gear list for the Bitter Pill, figure out what you're missing, and stop by the store to upgrade your old gear, pick up any missing small stuff (water purification!)- and be sure thank them for their involvement.
You can also like them on facebook or join their newsletter on the bottom of any page on their site.
As part of this sponsorship, you can expect prizes at the Bitter Pill from Salomon, Leki, Julbo, Osprey, Suunto, Sea to Summit and more…
This year's Bitter Pill is less than a month away! It's exciting to see the course come together and the field of teams continue to grow.
There are a few important updates you should be aware of.
The disciplines list has been updated and finalized. Some of you will be happy to note that swimming is no longer listed. Not that you won't get wet at some point (we're sure you will) but this will not be an official portion of this year's course. While we could have forced something in, we weren't happy with the quality of the result.
The number of boats available is limited; we'll have 20 canoes and 14 tandem kayaks. That means we're capping team sizes to match: 20 three-person teams and 14 two-person. There are a few slots left for each, but if you're thinking about racing we encourage you to sign up soon to reserve your spot. Once we're full in a category we won't be able to accommodate you.
If you're looking for lodging you can find camping at the Little River Campground or a room at a few different places in Williston. Both options are fairly close to registration.
Please let us know if you have any questions. We're looking forward to a great event!
Everything is coming together swimmingly (perhaps snowingly?) for the 2014 Wintry Wander. We spent the past weekend fine tuning the points and making sure you would have a great time exploring, whether you're strolling to just a few points or running to get as many as you possibly can. Either way, it will be a great day outside and we look forward to hearing all the stories afterward.
We already have more than forty people signed up and expect even more to join before race day. There are some fun team names in there – seeing what creative ideas people come up with is always enjoyable.
One point of clarification, this is a snowshoe event, and snowshoes are required (unless you're a young-un in a pack or getting pulled on a sled.) This will prevent any damage that could occur to groomed trails from people 'post-holing.' Bolton has a small rental stock, but we recommend that you bring your own to avoid any last-minute surprises.
Please reach out to us with any questions you have about the event. See you soon!
(This went out to the mailing list, but if you're not on there… sign up!)
First, an important note: We have to cap registration for the Frigid! We're at 33 teams already, another three in the works, so we're setting the cap at 40. Too many teams on the course would make it less an adventure and more a snowshoe conga line, which is why we're limiting registration. We might adjust that cap in the future, but if you've been planning to sign up late, this isn't the year to do it – register now to avoid missing out.
Second, a welcome to everyone who showed interest in GMARA at the BANFF film festival this past weekend!
On to the real purpose of this note: Thanks for keeping GMARA awesome!
This year we tried something new – a poster contest designed to spread the word about the Frigid. Whether it was the posters or just word of mouth, it worked – we had more early registrations than any Frigid in GMARA history, and we have you to thank for that!
Many of you know that GMARA is a true non-profit, nobody gets paid to run these races, we only show up because we know you'll be there. Whether you're a great crowd to begin with or racing at GMARA events makes you great, we'll never know – we're just glad you keep coming back year after year – racing, volunteering, getting lost in the green mountains, and bringing friends along to experience the fun. Thanks for making this organization something we all enjoy.
We did draw a winner for the contest – one of our local volunteers, Brittany Garland. She's probably climbing a wall of ice somewhere, but we'll get her that OGE gift certificate shortly. Even though the contest is over, we still encourage you to decorate with posters – we've got one for the Wintry Wander too:
While we're thanking people for keeping the organization going, we'll send a special shout-out to Brian Staveley from team UltraBambi. He's been racing the Frigid since it began, and every year he shows up with a group of new racers, sharing the joy of a little light suffering. Tor books just published his first novel, an epic fantasy – not exactly adventure racing news, except that his characters are heavily influenced by his time on the course. If you're curious, check out this post and look for The Emperor's Blades on amazon and in local bookstores.
One last thing – if you're planning ahead for this summer, I hear there's a bunch of old friends spending time in the woods on August 2nd.
See you out there,
Shawn & the GMARA crew
GMARA is pleased to announce the Bolton Valley Wintry Wander, a kids' event presented by MVP Health Care!
We're able to offer this navigation challenge at only $5 per participant thanks to generous support from Bolton Valley and long-time sponsors MVP Health Care.
We're excited that this is finally coming together. Many of the GMARA directors have small family members, and while they often get to scout course, set points, or serve lemonade, there's never been an opportunity for them to join a team and hunt for flags in the woods.
We know a lot of racers have kids too, here's your excuse to bring them along and let them share in the excitement of the not-quite-backcountry. Teams can be any size, but you'll need an adult as the team captain to lead the group and make sure that nobody spends too long in the snow.
Many more details on the race page, but if you have questions, please drop us a line at info@gmara.org and we'll clear things up!
One final note – while we expect this to co-exist nicely with the Frigid from a spectator's point of view, we do need to point out that post-Frigid dinner at the Ponds isn't included for Wintry Wanderers. If you'd like to join the racers for dinner, though, just let us know and we'll work out the cost details.