Bitter Pill 2015 Live Updates
This year we're trying something new during the Bitter Pill – if things go as planned this post will automatically publish when the race starts, and you'll see:
Maps!
A brief course description!
General details about where and how to be a spectator!
Basic details on the course:
Teams drop their bikes at Bolton Valley lodge and we bus them to the race start, at Waterbury Reservoir. There will be a short swim, then they'll paddle to one checkpoint then on to the first transition area (TA 1).
At that transition, they'll leave their boats behind and trek up the ridge to six more checkpoints. From the last CP near goose pond, racers will find their way back to the Bolton Valley lodge and the second transition.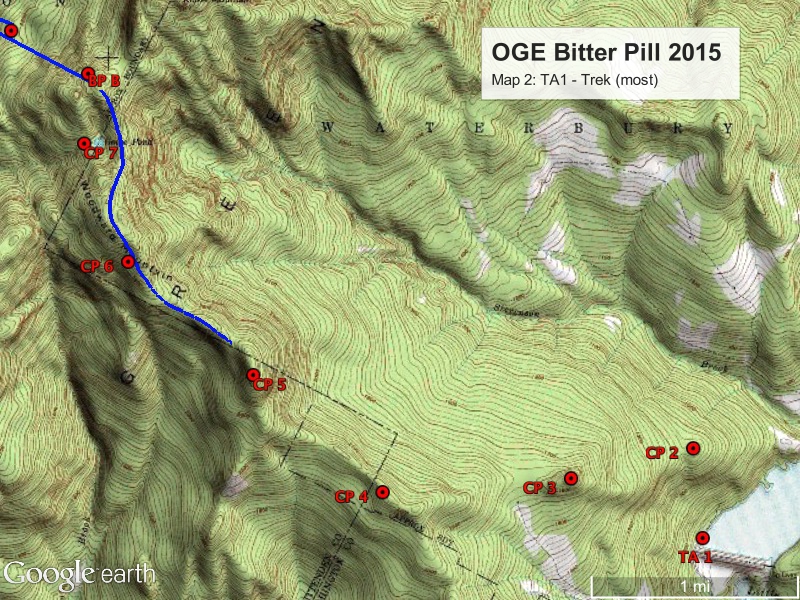 From the lodge, they'll grab bikes and head out to collect 7 more checkpoints and 3 optional bonus points on nordic and alpine ski trails. After they get all the points (or run out of time) they'll head back to the lodge for the finish.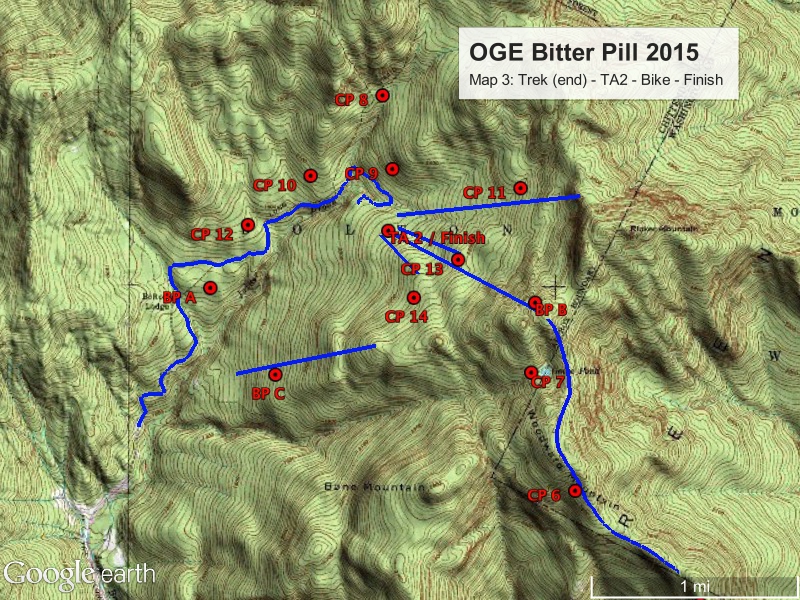 If you want to catch some of the action, your best bet is to come to Bolton sometime after 10 am. Be prepared to wait a bit – it could take a few hours for the first teams to arrive. If you're up early, you could head towards the Little River State Park – TA 2 is near the boat access ramp. We think most teams will arrive there between 6 & 8 that morning.