This email went to racers earlier this morning:
Less than a week until you're lost in the Green Mountains! Quick critical reminders first, then some fun stuff at the end.
– Registration + gear check is Friday night from 5:30-9 in the Bolton main lodge. You need to bring all your gear (including bikes) to Bolton for review. Couldn't hurt to re-check the mandatory gear list today: www.gmara.org/races/bitter/#documents
– Saturday morning you'll need to be at Bolton by 4:00. Bikes unloaded, bathroom visited, 100% ready to go by 4:05. Yes, it's very early. Plan ahead!
– Test your water purification ahead of time. Think of it as a likely mid-race measure, and if you can't stand the taste of iodine, find an alternative now. We'll provide clean water somewhere, but it's entirely possible that you'll need a refill sooner. It has been warm, lately.
– Cell phones are totally legal to carry with you. Seal them up in a dry bag and don't take them out unless you need to communicate for safety/emergency reasons.
– GPS track recorders are also allowed – encouraged, even, because we love to see your tracks too – but they definitely need to be tucked away in a pack, not worn on a wrist. Read the policy: www.gmara.org/races/rules/#electronicspolicy
– Stinging nettles! If you don't know what they are, look them up – GMARA races are famous for these, and course testers said that there's a big unavoidable patch during the trek. This is one of the reasons that we have long pants or tights on the gear list…
On to the fun stuff: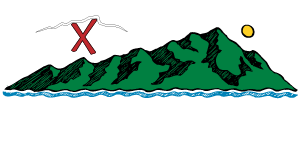 - OGE is providing a discount to GMARA racers – If you didn't see it in your email, get in touch with shawn@gmara.org to get 15% off any full-price gear in-store or at gearx.com – perfect opportunity to fill out that mandatory gear list.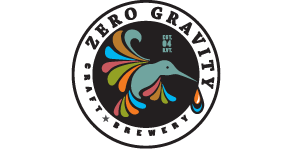 - Zero Gravity Brewing is sponsoring the race again – beer drinkers can look forward to a complimentary pint of their Conehead IPA at the post-race party: www.zerogravitybeer.com/conehead/



- We're bad at social media because we're always in the woods, but there is a facebook event that you should join to show your support & make connections with other awesome people – now with a great shot of volunteer legs after hiking through nettles, and a glance at some of the prizes we've lined up: www.facebook.com/events/354098911453057/


– We had one team drop this morning which means there's a boat on the truck with nobody to paddle it. If you've got spontaneous friends, kick them into gear and put them in touch with me – there's a race waiting!
That's it for today – rest up, check your gear, and see you soon!
Shawn & the GMARA crew