Frigid Infliction 2016 – Important News!
This message was mailed to all racers on Feb 25th – if you didn't get it, please let us know!
One week left until the OGE Frigid Infliction 2016! Here in Vermont it's around 50 degrees, last night it poured for hours, and Bolton Valley actually closed the mountain today.
This uncooperative weather forces some decisions, and rather than keep you waiting until the last minute, we're going to make a tough call now: Skis are off the mandatory gear list.
Now we know, nothing says adventure like a mountain too dangerous to allow skiing. We also know that a lot of you are renting gear, and if you spend money on rentals and then show up to a race that doesn't use them, that's disappointing and wasteful. Even if there's skiable terrain at higher elevation, Bolton has let us know that they won't rent gear if the groomed trails aren't safe. We can understand, they don't want their rental gear damaged and they don't want anyone getting hurt.
We've thought long and hard about how to allow a ski leg for anyone that owns skis, if the weather somehow cooperates, but we haven't found a compromise that's fair to all racers. We're going to keep trying, and if you own skis you might as well toss them in the car, but it doesn't look good. I've attached a few photos from Bolton today – familiar locations for anyone who's raced the Frigid before. It's icy and treacherous, even crossing the parking lot required skillful navigation.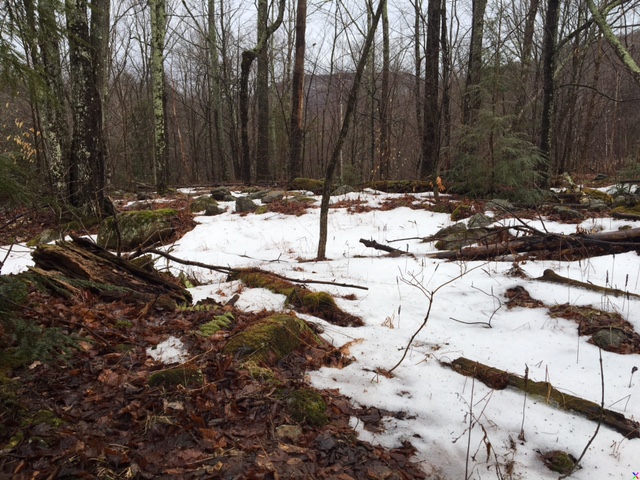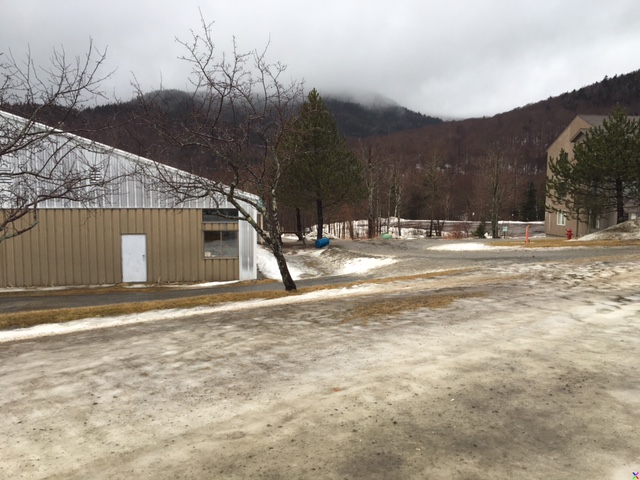 Now, there is snow in the forecast, anywhere from 3 to 12 inches depending who you believe. If we get a ton of snow, you have skis available, and you're more interested in the adventure than the race, we might offer an alternate course which lets you ski for fun – but the official USARA qualifier course will be snowshoes, postholing, and ropes only. It's still going to be a good time in the woods – it's actually really awesome out there – but maybe more of an infliction than some years.
We'll still require all the rest of your cold-weather gear – snow or not, it's frigid when the wind picks up – and you'll need poles even if you don't have skis.
In other news:
– We've worked out details with the caterer – if you're bringing guests, it will be $25 apiece. If you need to adjust your count, search your email for that note from staff@gmara.org or ask us for another link. Make your decisions by this weekend, please!
– The caterer isn't providing a separate vegetarian buffet item, they'll be doing plated entrees for vegetarians. If you want a vegetarian entree (and you didn't say so on the form), you'll have to let us know now – again, using the link you were given before.
– We have to cancel the Wintry Wander… it's just not wintry enough. If you're traveling with family members and they want to get in the woods, let us know now, we can make something fun happen.
– A few of you still need to fill out your birthday, address, and waivers – please look for an email from staff@gmara.org and fill out the forms as indicated!
Sharpen up those microspikes,
Shawn, Chris & the GMARA crew