GMARA is the Green Mountain Adventure Racing Association.
What are our races like? In short: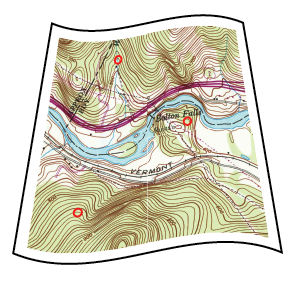 We'll give you a topographical map with locations marked.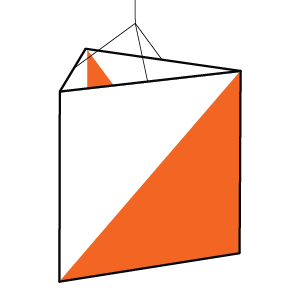 Each location will have a bright orange & white flag hanging in the woods.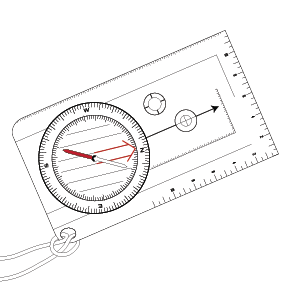 Using a compass, you and your teammates find the flags before time is up!
Multi-sport
Our races usually involve multiple sports - bike, hike, paddle or swim in the summer, ski & snowshoe in the winter. They all involve navigation with map and compass. Sometimes we add things like rock climbing! The obstacles you'll find are all natural - Vermont terrain is enough of a test for any team.
Team-based
Our adventure races require teams, there are no solo racers. Staying cheerful is part of the challenge (most teams succeed). It helps that we end our days with great post-race dinners, awards for top teams, and raffle prizes for all participants.
Endurance
Adventure racing has been called "an expedition with a stopwatch". Our flagship events run for 10-12 hours; a full day outdoors. We also offer 1-, 3-, and 5-hour events that are more accessible for new racers, families with young children, and even experienced racers who just want a lighter day out.
Balanced
GMARA races are built to be enjoyable for first-timers yet challenging enough for national champions. Whether you love the thrill of finding a gorgeous waterfall hidden deep in the woods or the excitement of hauling yourself on ropes over a ravine, once you can read a map you'll feel right at home.
Interested? Want to learn more? Can't wait to sign up?
That's great to hear! The best way to get involved and stay informed is to
join our mailing list
, but you can also check out our
event list
to see what's coming soon, or browse through old
results and photos
to get a feel for past events.
30 hours of adventure! Hosting Nationals is taking our full focus this year, but your favorite GMARA classics will be back in 2024.
An epic 24 hours of nonstop trekking, paddling, and mountain biking.
An introductory 3-5 hour event to get your feet wet and your shoes muddy.
Our premiere summer event. Twelve hours of quintessential Vermont adventure racing.
An easy way to experience some adventure in the outdoors. Our summer event worked so well, we're bringing it back for the winter!
8-10 hours of winter adventure.
1-3 hours of family-friendly snowshoeing.
The Murky Excursion
6-8 hours of overnight adventure.
2011/08/20 - Event: Northern Lights nighttime ropes course
2008/09/20 - Event: training, Hardwick
2008/01/25 - Event: Petra + dinner
2007/??/?? - Event: Warren Miller
2006/01/13 - Event: Petra + dinner
2005/11/19 - Event: Warren Miller
2005/05/14 - Event: O clinic @ audubon
2004/06/26 - Event: Umiak kayak training
2004/06/11 - Event: Petra + pub & brewery
2004/06/05 - Event: evening orienteering @ Audubon ctr
2004/03/26 - Event: Petra + dinner
2002/08/31 - Stump-b-gone - milton, arrowhead lake, hard'ack
2002/05/25 - Outlast 6-8hr, Richmond Ontario - not GMARA, just the first thing.